Dr. Tonia Mitchell ND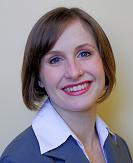 Dr. Mitchell graduated from the Canadian College of Naturopathic Medicine in Toronto. Dr. Mitchell is licensed to practice Naturopathic Medicine in British Columbia. Dr. Mitchell also received her Acupuncture Certificate from The College of Naturopathic Physicians of British Columbia. In addition to mastering the treatment modalities taught in CCNM's curriculum, Dr. Mitchell also has training in Autonomic Response Testing, Cosmetic Acupuncture, Intravenous and Parenteral Therapies as well as Reiki Energy Healing.
Prior to her Naturopathic medical training, Dr. Mitchell obtained a Bachelor of Science degree from Simon Fraser University where she minored in Contemporary Dance and majored in Kinesiology.
Dr. Mitchell is an enthusiastic and active member of her community; sitting on student councils and club executives, organizing V-Day performances and social events, working with and training youth at summer camps while volunteering at local performance and arts venues as well as community groups. She currently sits as the treasurer on the board of directors of the British Columbia Naturopathic Association. Her contagious energy, cheerful disposition and uncanny ability to create and hold safe spaces, make her a compassionate and competent clinician.
Dr. Mitchell has experience treating anxiety, depression, obesity, hypertension, diabetes, toxicity, stress, high cholesterol, allergies, asthma, skin conditions, colds and flus, digestive concerns, musculoskeletal injuries, menstrual and reproductive concerns, infertility and dysbiosis.
Dr. Mitchell looks forward to working with you on your journey towards true health and wellness. Arbourcentre invites you to contact their Nanaimo office at 250.729.4969 to book an appointment with Dr. Tonia Mitchell, ND.